Wow, another week passed. I told myself before summer started that I was going to make the most of this summer and be really active and not let it just slip by. Active has been an understatement! We have been having such fun from one activity to another and spending time at the beach has been therapeutic. We even got to attend a luau this weekend, it was so much fun! Mya had a blast with all her new friends.
A
L
O
H
A

2
0
1
3
My yoga practice, that I have been saying I was going to try for years, has become a part of my daily workout. I am also committed to my gluten free vegan eating and have never felt better. I will admit, back in March and April I was impatient and not satisfied with my fitness progress, but with constant work, I have seen the changes and intend to keep going.
Without further ado, welcome to What I ate Wednesday 76! Since last week was a rewind meal, I thought I would include a few pics of the meals I intended on sharing last week as well as my meals from today.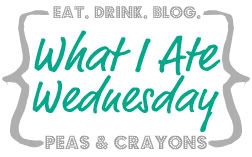 Last week I had gluten free toast pretty much every morning and a few pieces as open faced sandwiches throughout the week, so I thought I would go back to incorporating corn tortillas as options this week. Calorie wise, I can eat three tortillas per one small slice of GF brown rice bread.
Breakfast: Tofu egg with peppers, onions, black beans, corn, salsa and ripe avocado served atop a crisp pan warmed corn tortilla.
Today promised to be busy day, so two max filled tortillas were on the menu. These two delicious and filling tortillas are full of fiber and protein and come in at under 350 calories for both.
My avocado was so perfectly ripe, spreadable, creamy and just the perfect texture and flavor.
I look forward to leftovers tomorrow, I made enough to have breakfast for two days.
The breakfast from last week that I did not get to share was overnight oats. These were quite delicious, and I really enjoyed them, but, I find with oats, I am always hungry an hour later. They never fill me, oats for breakfast are like eating Chinese takeout, I am full for a moment and back in the fridge an hour later!
This combo was raw oats and chia seeds soaked in coconut almond milk overnight until they produce a cold creamy bowl of oats. I mixed in walnuts, raisins, cinnamon, and coconut flakes. For me this is a better dessert than breakfast.
After breakfast, it was time to take a ride to test out our wave runners on the river before taking them to the bay. We just had them serviced, we have not used them in seven years, Mya was so excited. Even Prince jumped in the car and wanted to come along.
I forgot how much fun it was to be on the water. Mya loved it!
We were all starving for lunch when we arrived home. Mya thought BLT's sounded good. I have not been satisfied with the tempeh bacon lately, so I was exploring my GF vegan options, when I noticed smoked tofu as a baked tofu variety. I decided to try thinly slicing the smoked tofu, then cooking it in some coconut oil with some agave, soy sauce and smoked paprika, pan fried until crispy. PERFECTION! This was the bacon replacement I was dreaming of.
I used a tortilla as my base, Mya and Andy had wheat bread. I added some leftover TVP tuna, onions, tomatoes, avocado, crispy tofu bacon and lettuce on top. This will be in my lunch rotation a lot. Andy and Mya enjoyed it as well.
After lunch, I worked on a new recipe! I have been having a mad chocolate peanut butter craving lately. I really wanted some type of gluten free bars. I read through all the black bean brownie recipes I have previously made and chose to experiment with elements from a few. This is not a "recipe" I will make it again with exact measurements! Here is my successful attempt at what I call "Bean"ut Butter Chocolate Chip Bars.
I preheated the oven to 350. Into the food processor went 1 can rinsed and drained white beans, coconut oil, peanut butter, vanilla protein powder, cinnamon, vanilla, agave, 1 very ripe banana, garbanzo flour, baking soda and baking powder. Blend until smooth batter.
Into a greased 8x8 pan I poured 2/3 of the mixture. I place the other 1/3 back on the base and added two heaping tbsp. cocoa powder and blended. Then I dolloped it on top of the plain batter and swirled it a little before adding walnuts and chocolate chips.
I baked it about 35 minutes until golden on top and soft throughout.
Totally addictive… but a few more calories than I expected, around 140 per piece, I cut it into 16 pieces.
I could call this my chocolate craving killer. Perfect bites that have protein, fiber and flavor, rich decadent flavor!
After all the batter tasting, I thought a light dinner was in order. Portabella steak salads.
In my double griddle pan, I sautéed peppers, onions and portabella mushrooms in coconut oil with a few drops of Braggs liquid aminos (soy sauce).
When they were perfectly cooked, I topped a plate of mixed baby greens, tomatoes, olives and some Tesse mozzarella, that were lightly drizzled with balsamic vinaigrette.
After placing my warm veggies on top, a little balsamic glaze was drizzled on top.
I also promised a look at my last weeks dinner that did not make it to WIAW.
Veggie topped corn flour elbow macaroni, sauce, melted Teese mozzarella, chopped and sautéed peppers, onions, zucchini, garlic, fresh yellow tomato, and shards of fresh basil.
That concludes the meals for this week and last weeks What I Ate Wednesday. Thanks so much for stopping by! I am looking forward to getting the exact recipe for the bars out next week…so make sure to stop back soon!
Have a great Wednesday and enjoy this great summer weather.
XOXO,