Hello all! I hope you have been enjoying a wonderful summer. It has been super busy around here but we have been having so much fun. It has become harder and harder for me to capture a days worth of meals, I end up halfway done eating and realize I never took a picture! So, for the next few weeks of summer, I am going to highlight my favorite meals of the week no matter what day they occur.
I so excited that we were able to move our new bigger camper to our permanent space on the bay. We grew out of the little guy and now I have a real kitchen, no more covering the sink with a cutting board to make coffee! So hopefully some of my meals will be taken there soon.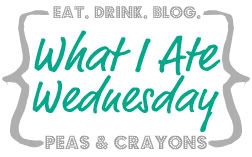 Breakfast: Favorite breakfast still remains Avocado (gluten free) toast with tofu eggs on top. On the side were some fried up potatoes left over the the previous nights baked potatoes.
Andy had his on a fresh baked bakery bagel.
Favorite Lunch: Vegan Chicken Soup with Gluten Free Pasta
I was craving soup and it tasted amazing, just like Grandma's, only without chicken and without gluten!!!!
Lots of chunky veggies and spinach. I put some vegan chicken in for Mya and Andy, I avoided it because of the gluten. Since I don't have a severe allergy to gluten, it does not bother me unless I actually eat the food with the gluten in it.
Favorite Snack: Local Farmed Cantaloupe
Years back I got very ill after eating cantaloupe and I avoided it for years. Now I found a local organic famer that grows amazing melons. I have finally been able to confidently enjoy these great melons again!
I clean them, cut them up, and leave them in ready to go bowls in the fridge for easy snacking. Mya and her friends really like cold cantaloupe on these hot days. My grandmother used to always put cut up cantaloupe on our ice cream when we were kids. Vanilla with chocolate syrup and small dice cantaloupe. It may sound strange, but it was delicious. I introduced it to Mya and Andy and they loved it.
Dinner: Favorite Dinner, bbq with potatoes, fresh local corn and baked beans! That might always be my summer favorite, especially when eaten outside.
Mya and Andy had vegan riblets, I had a gluten free burger in bbq sauce to make my own mock riblet.
Favorite part, potatoes. I love baked/grilled potatoes, I could eat them everyday.
Favorite drink this week… coconut water!
This brand tastes just like freshly opened coconut water. It is so hydrating and has a slight sweetness.
That wraps up the WIAW meals of the week. Hopefully some of the future meals will be made and photographed in my new camper kitchen…
The pictures will be taken on the table that overlooks the bay…
Now we have a bay window with a bay view!
I hope you all have a wonderful Wednesday and a great week. I know I will be preparing for back to school.
Happy What I Ate Wednesday!