It was quite a week, there is too much not to share. Between meals and events it was quite a start to the summer season. My meals for the week took place over the weekend. I took photos in between running around.
Here are the updates, with some food mixed in:
It was a sad week to start off. We lost one of our best friends, our beloved dog Booey. She was 12 and suffered a stroke. She had been ours since Andy rescued her from a dumpster when she was a five week old pup. She was Mya's buddy and never left her side since she was born. It was hard to say goodbye, but Mya knew it was time and handled it well. She believes Booey is now an Angel watching over her. She cried a lot but is happy not to see her best friend suffer. Prince did not eat for two days, he was so sad.
Booey will always be loved and missed dearly.
The events following were happy, Mya had her first dance on Friday, it was a father/daughter mother/son dance. She was so excited and insisted on a teal dress. She wanted matching hair accessories and jewelry, that's so not like her! They were harder to find than I thought, and especially the shoes. I went ten places, and considering her shoe choices at home consist of several pairs of sneakers, snow board boots and flip flops! Nothing dressy! I ended up finding a dress at Marshall's, shoes at Target, and accessories at Wal-Mart. She loved the whole ensemble. Andy was really looking forward to taking her.
She was outside sweating all day for a 90+ degree field day. She came home, ate and got ready right away. They looked so cute! She let me take lots of pictures and both Mom-Mom's came up to see her off. Right in the middle of pictures, a baby rabbit was stumbled upon. Don't worry, she looked close, but did not touch, the mama was close by. Even dressed up and eager to get there, she could not help herself from watching the little guy.
They had a great time at the dance. Bedtime was eminent upon arriving home considering she had a fun run to be at by 8:00am and she was already exhausted from field day and dancing. We went to the bakery at dawn and were at the race on time. She transformed from dressed up to athlete over night.
She ran her mile with ease and was very close to first place in her grade, the winner was right in front of her. She had such a good time. We were so proud of her. My little vegan girl is so fast and strong!
We spent the rest of our day hanging out by the pool with friends. Andy had a horseshoe tournament for the afternoon, which he won, of course! My man!!!! He came home jumped in the pool and we sat outside and enjoyed the night and decided a backyard camp trip was just what we needed to beat the heat. With that, begins the What I Ate Wednesday meals…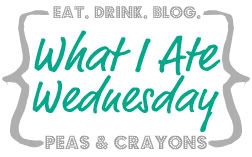 It was a beautiful evening to sleep outdoors. We used to tent camp, but after bad backs and an air mattress mishap, this is as close to tent camping as we get! I set the coffee so it would perk as we awoke.
Fresh air and coffee brewing is a delightful was to start the day. We woke about 5:30am to sun rising and birds chirping and Prince, who got to sleep with us, letting out growls to answer the animals near by. Mya stayed asleep while Andy and I enjoyed the sunrise with our coffee, nature, and my ipad playing "Seeds of Death" a food documentary we had been meaning to watch.
Our backyard camping breakfast menu included gluten free pancakes with Earth Balance and agave with hash browns. Andy and Mya had veggie bacon on the side, and a bakery bagel for Andy, he needed the extra carbs after Saturday activities!
My Breakfast:
After breakfast, we started to set up for an afternoon of swimming and outdoor poker.
Setting up made me hungry for lunch, Tofu Ranchero's! We had leftover veggies packs with steak sauce marinated tofu from the previous night's dinner. All I had to do was heat up a little coconut oil in a skillet and brown up the tofu, potatoes and pepper, mushroom and onions. When all was heated I added some salsa, Daiya Jalapeno Havarti and avocado and put in a warmed tortilla.
The kids were swimming and bouncing all day.
Prince bounced too.
Dinner was a lot of this…
And even more of this… so sweet!
After the poker party ended, Mya was supposed to get her last page of homework done while I made tea. I returned to the office five minutes later to find her out cold, I had to take a picture!
Since dinner was baked chips, salsa and watermelon, I thought I would share my new favorite lunch/dinner.
Gluten Free rice noodles with spiraled zucchini noodles and a sauce made from garlic, mushrooms, onions, spinach, a tbsp. coconut oil, and tossed with roasted cauliflower, pine nuts and fresh garden basil, parsley and oregano.
I soaked the rice noodles in cold water while I spiral-ized the zucchini and got the garlic and onions cooking in the coconut oil.
I added the mushrooms as soon as the garlic and onion were cooking for about two minutes, once the mushrooms were cooked, I slid them over and added the zucchini noodles to the pan, I seasoned them with lemon pepper and Mrs. Dash garlic and herbs.
The cauliflower roasted in the oven at 425 for about twenty minutes seasoned with Mrs. Dash Garlic and sprayed with coconut oil. As soon as the zucchini noodles looked cooked, but not too soft, I moved them on top of the mushrooms and cooked defrosted spinach in the garlicky onion juice. Then I added the rice noodles to the pan for a minute or two on low before tossing all but the cauliflower in a bowl and seasoning again with a quick shot of lemon pepper. The cauliflower went on top along with a handful of pine nuts. I chopped my garden herbs and sprinkled them on top.
This was delish. The rice noodles would not even have been necessary if I had more zucchini. I can honestly say, this was a meal favorite for me. I could eat it everyday. A huge portioned bowl was only about 300 calories of nutrient packed deliciousness.
So, that's all folk's. I hope you did not mind the weeks events, I was sad and heart broken but so happy, proud and excited for Mya. Thanks for listening! Have a great week and enjoy some fresh food today.